Latest Past Events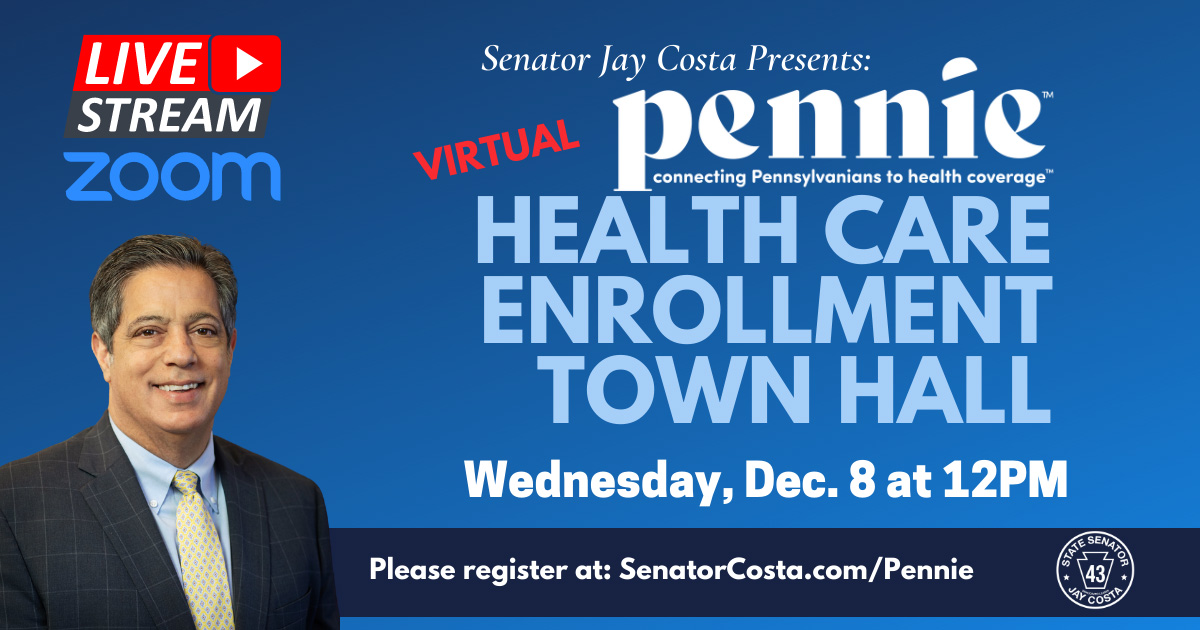 Folks, if you need to purchase health insurance for 2022, you must visit Pennie before January 15. Shopping for plans and figuring out how to pay for them can be difficult, and that's why I've partnered with Pennie to offer a free and virtual townhall. The Pennie experts will give us a presentation and then we'll answer your questions. Many people are eligible for subsidies! Please join us on December 8 at 12pm from your home, office, car (if you're not driving), out for a walk – wherever you are, you do not want to miss this helpful information.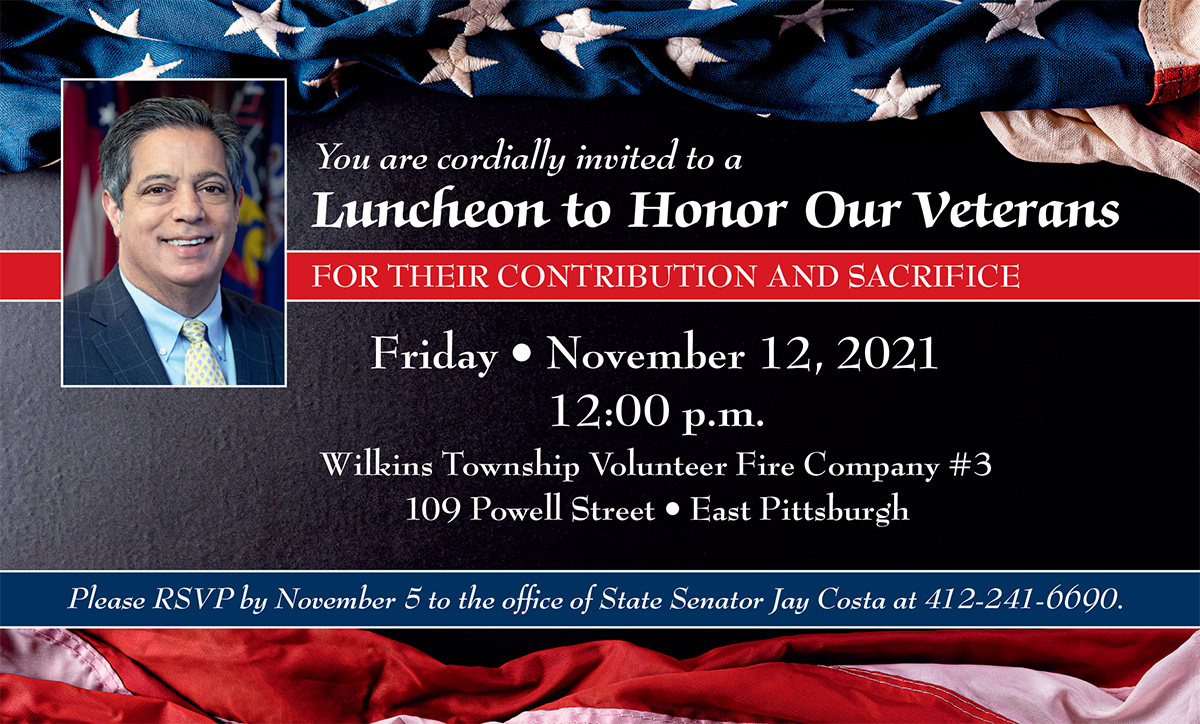 Wilkins Township Volunteer Fire Company #3
109 Powell Street, East Pittsburgh
We are returning to the tradition of our annual veteran's day luncheon. This year we will have it on Friday, November 12 at 12pm at the Wilkins Township Volunteer Fire Company #3 located at 109 Powell Street in East Pittsburgh. If you are a veteran, please join us to celebrate you and honor your sacrifices […]
Woodland Hills High School
2550 Greensburg Pike, Churchill
WHAT TO BRING: All documents you no longer need that contain personal information including Social Security, credit card, and bank account numbers. Also bring credit card statements and applications, bank statements, cancelled checks, income tax forms, insurance records, medical and retirement/pension fund information. PAPER ONLY PLEASE. NO BINDERS, BINDER CLIPS OR BOOKS.
Consumer fraud and identity theft are a significant concern. To raise awareness and to promote prevention, I am hosting a shredding event to give individuals the opportunity to have unneeded documents destroyed FREE of charge. Document shredding will occur onsite with the shredded paper later to be recycled. This event is for individuals only, no businesses please. Three (3) box limit per car.
For more information, contact Senator Jay Costa's office at 412-241-6690.